The interim Executive Secretary of the Timor-Leste National Commission for UNESCO (TLNCU) Mr. Francisco Barreto and the General Director of PPTII signed an agreement (MOU) at the Ministry of Education, Youth and Sport(MEYS) conference Room. The agreement focused on the support provided by UNESCO in South Korea to support the (MEYS) in the prevention of COVID-19 to the students of basic Education in Timor-Leste.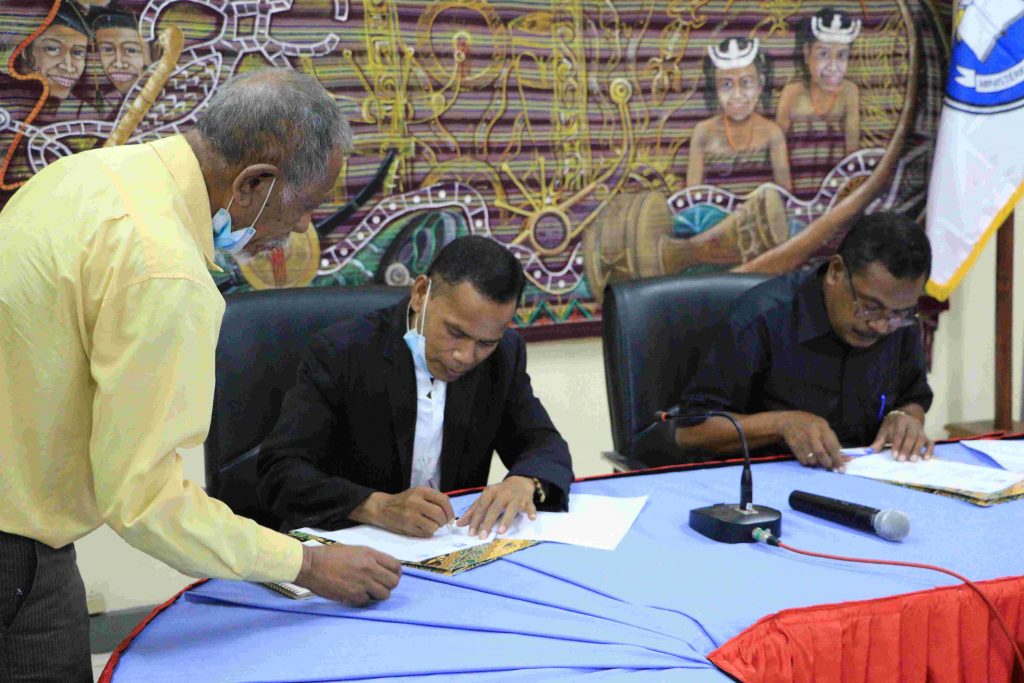 TLNCU it is great to be able to work with UNESCO in South Korea to support our students from the COVID-19 outbreak which is currently facing around the world.
The objective of this agreement's signing activity is to cooperate with the Timor-Leste National Commission for UNESCO in order to provide material support to basic Education students throughout the country particularly to basic Education students in the Municipality of Dili. The activities were directly supported by the Government of Korea through the UNESCO National Commission for Korea with a total amount of twenty thousand dollars for logical Education and ten thousand dollars of formal Education to produce masks for students.
This activity was attended by the Director-General of PPTII, General Directorate of Administration of Finance, Director-General of Education, National Directors of (MEYS), Coordinator of the Education programme TLNCU, Secretary of the Executive TLNCU and Chief of staff of the Minister of (MEYS).